The Austin Home and Garden Show is a great place to get wonderful new ideas for your home and in our case your dream patio and outdoor living space. We're enthusiastic to be part of the March 2023 spring Austin Home & Garden Show. We look forward to seeing you at at the Palmer Events Center in Austin, TX dates are March 24th, 25th, 26th, 2023. Come by our booth.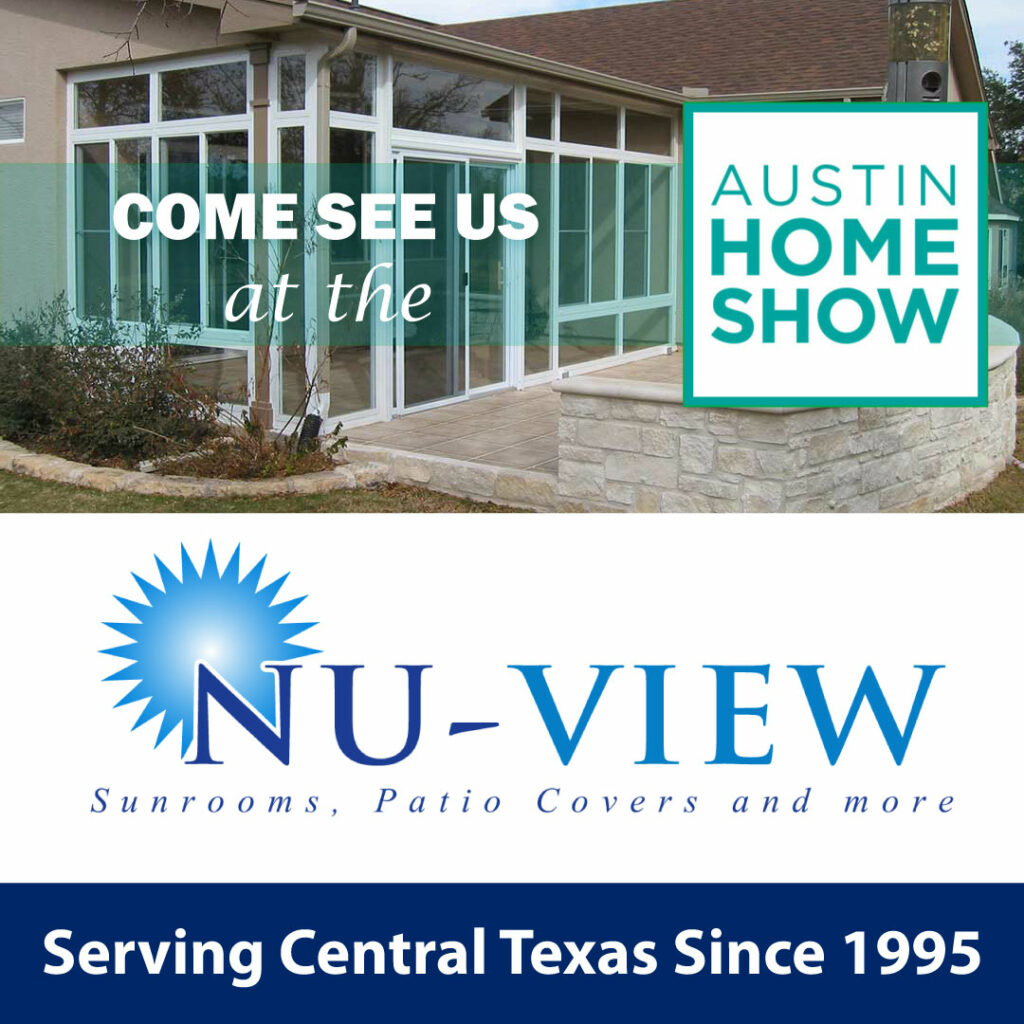 Are you ready to explore your own personal backyard oasis?
We have a new event coming up that's perfect for you if you're looking to upgrade your outdoor-living experience.
Nu-View Patio's booth will be at the Austin Home & Garden Show on March 24, 25 & 26th at the Palmer Events Center in Austin, TX. Stop by and our amazing team will help you create a backyard oasis that's uniquely yours – whether it's a relaxing space for entertaining or a more formal space for hosting loved ones, family and guests.
You'll get some great tips on how to turn your backyard into a retreat from the stresses of life, plus you can learn more about our patio system options and how we can transform your outdoor living space.
See the links above for excellent photos of past custom projects that will inspire you to make your patio dreams come true!
We've proudly been serving you and your neighbors in the Austin and Central Texas area since 1995.